Why Select Valspar Refinish As Part Of Your Paint Supplies?
Valspar Refinish products deliver the very best in color-matching technology for customers who are interested in automotive paint supplies. From the lab to the body shop, Valspar is the cutting edge in refinishing technology. The product performance, application engineering, and operational excellence make Valspar the partner you need at your side as you take your shop to the next level. For over 100 years, automotive professionals around the world have relied on Valspar's refinishing products to bring new life to old surfaces. Here at Ben-Ami Auto Care, we provide our customers with top-quality brands such as Valspar Automotive products. These products are available for purchase in the physical store or the website as well.
Valspar Refinish 
Valspar® Refinish is a market leader for premium-quality, low-cost automotive-refinish paints and coatings. The company's goal is for every customer you serve to be more than impressed with every paint job, every vehicle, every time—and for your shop to be consistently profitable. It is a versatile, compact intermix system,  offering high-quality, solvent-based solutions for your refinishing needs. With a premium Low VOC solution (LV Series) that includes our easy-to-apply primers and clearcoats that set industry standards – the Valspar Refinish line is a solid choice for the body shop that values performance.
We make this possible by delivering everything you need to succeed:
Outstanding quality
Excellent color consistency
Shortened cycle times
Lower material costs
Consistent results
What Products Does Valspar Refinish Have To Offer?
Radical Effect Toners 
A system that is recognized in the collision repair and refinish industry as ultra-versatile. Now includes four new toners that promise to deliver special effect colors – more than 75 OEM colors that could not be mixed until now. From Fusion to Seafoam, four new Radical Effects Toners promise to deliver interesting and unique color shifts. It can be drastic or ever so subtle – from magenta to green and green/ gold to turquoise.
Universal Intermix Toners 
Valspar's proprietary Universal Intermix System is the industry leader for state-of-the-art innovation and efficiency in tinting technology. One set of universal tints, liquid pearls, and technology-specific binders can be mixed to achieve basecoat, polyurethane single-stage, acrylic-urethane enamel, and alkyd enamel. In addition, with the Low VOC product line, all polyurethane single-stage products can be mixed at VOC levels that meet all air-quality regulations.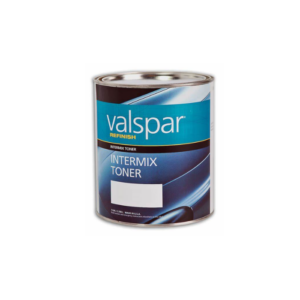 Primers/Surfacers/Sealers 
Valspar® Refinish offers a range of solutions that will keep your shop productive while ensuring you achieve the best possible quality, job after job. Whether you need a primer, a primer sealer, or a primer surfacer, we offer all the technologies and variations you need. Valspar's state-of-the-art Colored Primer System gives you more color options than any primer in the world.
Basecoats/Top Coats 
When you need hard-working, absolutely reliable coatings and color, trust Valspar® Refinish. From basecoats to topcoats, Valspar provides the options and quality you demand. The company's innovative solutions will keep your shop efficient and profitable.
Reducers & Activators 
Valspar® Refinish provides a full selection of reducers and activators to keep your repairs moving efficiently and looking outstanding. Here at Ben-Ami Autocare, we are always happy to provide consultation on which best products would best meet your specific needs. Just ask.
Clearcoats 
Valspar® Refinish offers a full line of clearcoats. These clear coats ensure outstanding application properties, durability, flow, leveling, and the ultimate in gloss and depth. Whatever options your shop requires medium solids, low VOCs, anti-graffiti, or any other we have a performance combination that's right for you.
FIND YOUR COLOR