What Makes House Of Kolor Stand Out?
If you want top-notch quality in custom color auto paints, look no further than the House of Kolor auto paint. Known in the coatings industry since 1956, House of Kolor continues the tradition of high-quality premium custom finishes for vehicles and motorcycles. Whether you are looking for the proven Shimrin® House of Kolor Kandy paint or want to try the innovative Shimrin® 2 line of basecoats that features a more amplified pearl effect, the selection offered at Benami Autocare allows you to make custom House of Kolor paint kits for a range of painting projects. You will find both HOK Shimrin® and Shimrin® 2 basecoats and other necessary components, including primers, clearcoats, catalysts, and reducers. We are located in Lindenhurst NY please stop by the store or visit our website.
What is the First Step in your House of Kolor Paint Job?
The first step in every House of Kolor paint job is always a proper undercoat. House of Kolor Surfacers/Sealers prep and prime your surface for that beautiful shine that every customer is looking for. This product helps create a smooth and consistent base for the paint to adhere to, enhances color vibrancy, and can help hide imperfections on the surface. The surfacer/sealer is designed to work in conjunction with their other paint products. It could be used to prepare the surface of a vehicle or other objects for the application of House of Kolor paints. Ultimately providing an optimal base for achieving the desired color and finish. Check out our options on our website.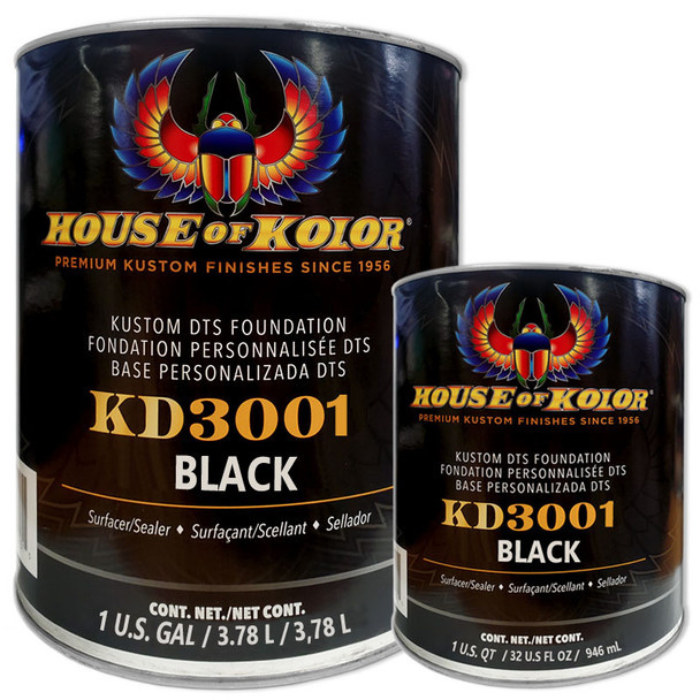 The Next Step
The next step is to apply the House Of Kolor Basecoats. This product is designed to be applied after a primer or surfacer has been applied to the surface. They are formulated to provide rich color and excellent coverage while allowing the reflective properties of the color to shine through. These products make your project sparkle, shine, shimmer, and turn heads. Delivering intense and brilliant colors that can be further enhanced with clear coats and other finishes. The hard part is deciding which to choose. Let us show you what will work best.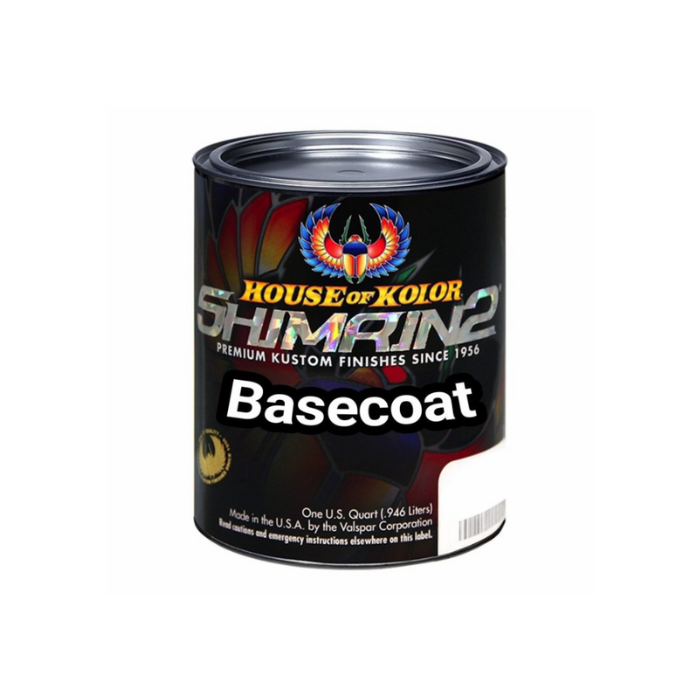 The Final Step
The final step is the topcoat, giving your project that show-ready finish. This can be achieved through the use of the House Of Kolor Klear Koats. This product is made to complement their basecoat and is designed to deliver a durable and glossy finish that helps showcase the vibrancy and depth of the basecoat color beneath it. This product will help you achieve different levels of glossiness, from matte to high-gloss, depending on the desired final look. They provide a smooth and consistent surface that enhances the overall visual appeal of the vehicle or object being painted. At Benami Autocare, we have the final touch for you.